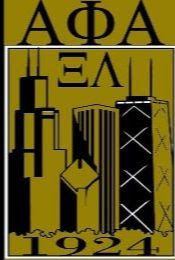 Chapter Meeting Invite, Mass Vaccination Event, The Cookout, Alphanomics Webinar, Tourney, Labor Day Breakfast, Calendar of events, Planet Fitness Offer, Theta Alumni Golf Classic and CDC Guidelines for the Fully Vaccinated .
Virtual via Zoom (must register to attend)
August 14th @ 7:06pm  (zoom room opens at 6:30pm)
 Xi Lambda July Chapter Meeting
Once you register you can use the same confirmation link to attend future meetings.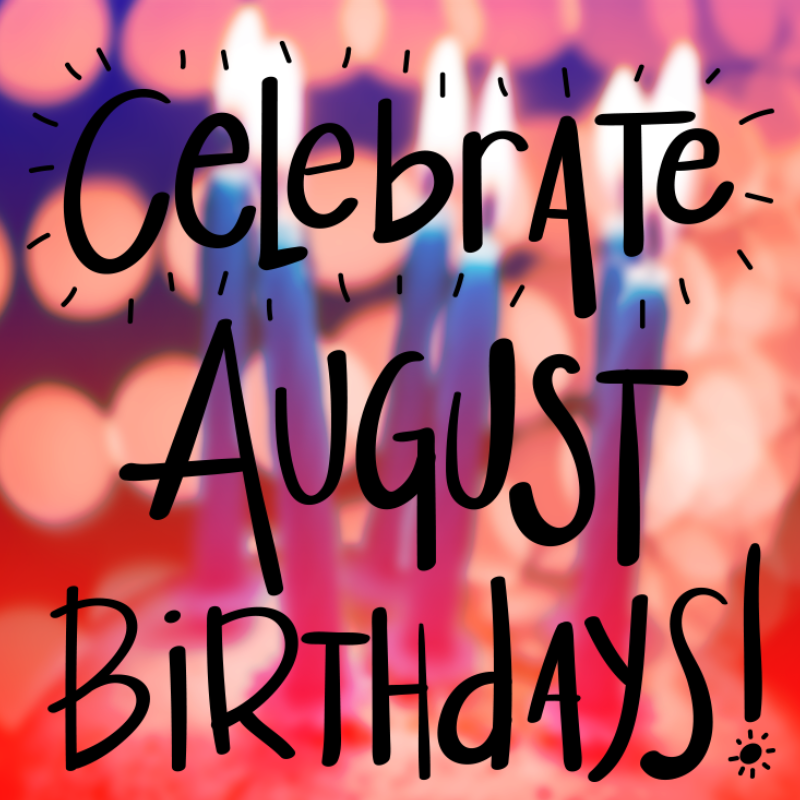 Starting in August the Fellowship Committee will be celebrating birthdays on the 2nd Wednesday of the month at the eXceL Center.

8/11/2021

Happy Birthday August Brothers!
Alpha Phi Alpha Fraternity, Inc. Partnership and
Mass Vaccination Volunteer Opportunities this Saturday, 8/14.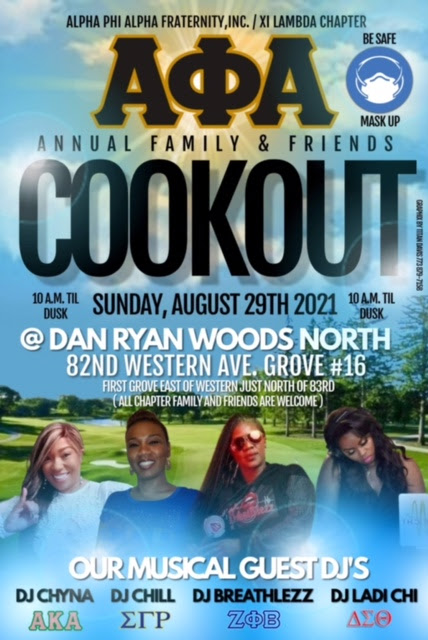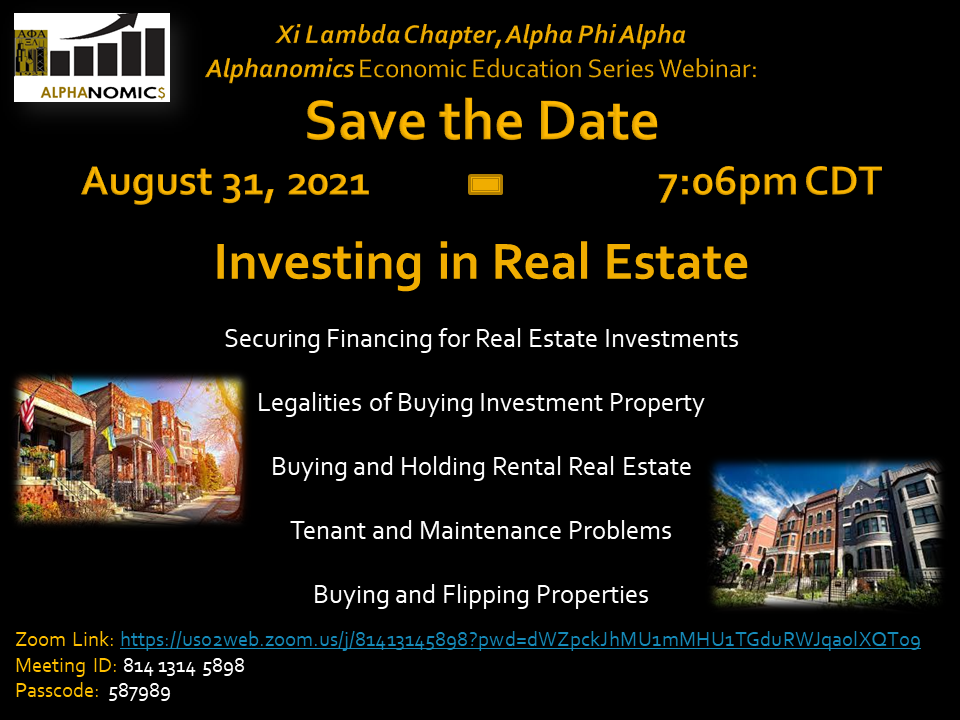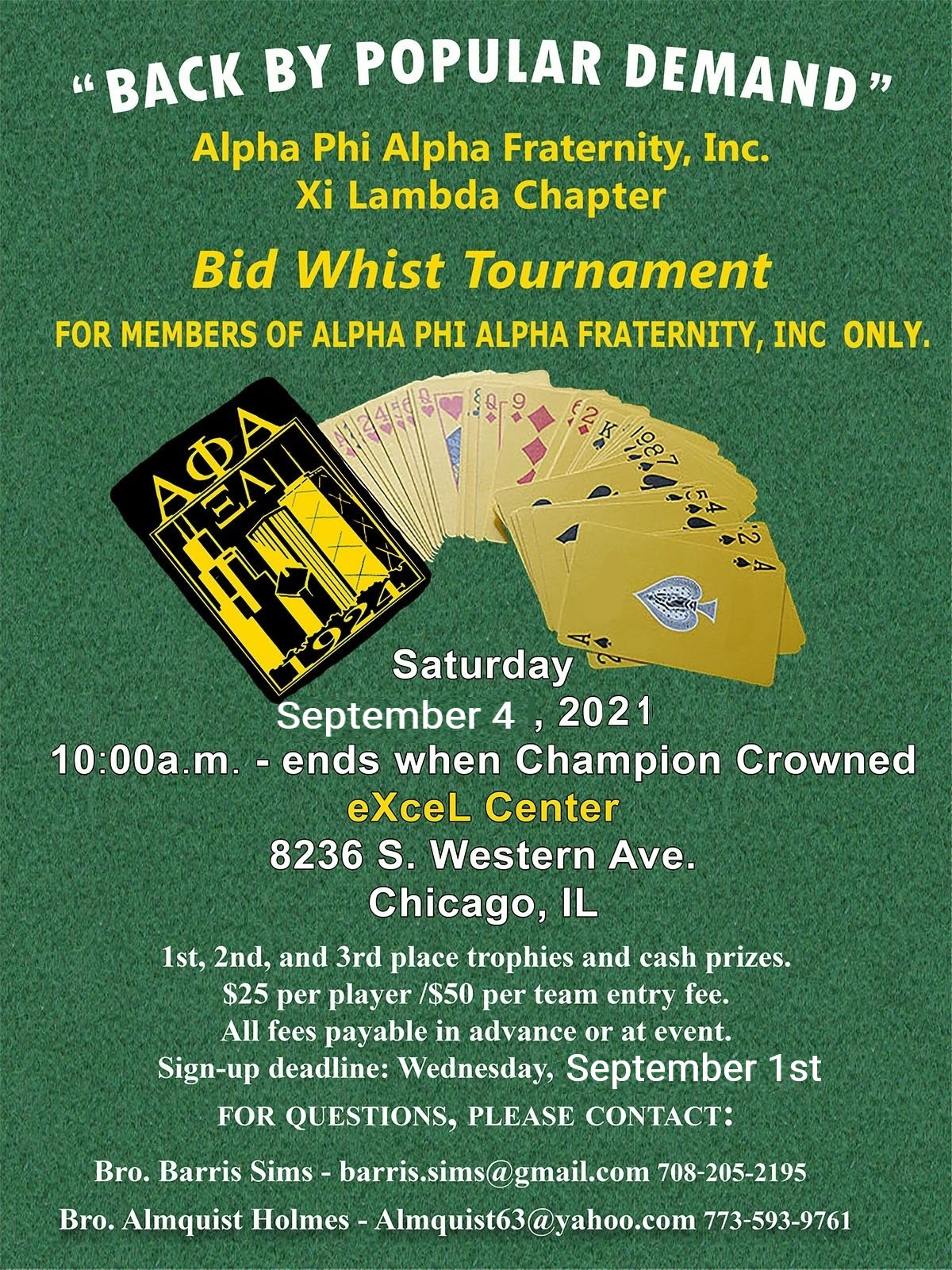 The planning is underway for our annual Bid Whist Tournament. The date is set for Saturday morning 9/4, which is the Saturday before Labor Day.
I will be accepting registration fees $25 per person/$50 per team from now up until a week before the Tournament starts.
Only 4 team slots remaining. Don't miss out on a great time of fellowship and competition.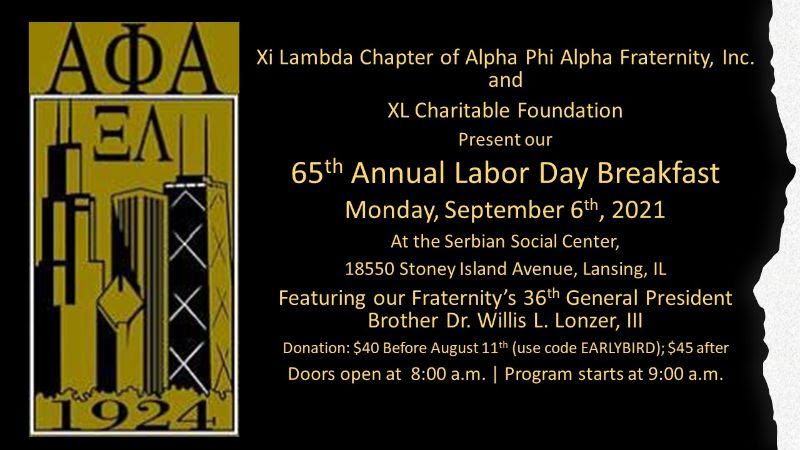 Considered one of the Chapter's most celebrated traditions the annual Labor Day Breakfast is considered an ALL-IN event.
Brothers are highly encouraged to purchase tickets or a table and invite family and friends. Proceeds are used to fund all of the Chapter's community programs.
Committee members will also be available at the eXceL Center on Wednesday nights to accept direct payments if necessary.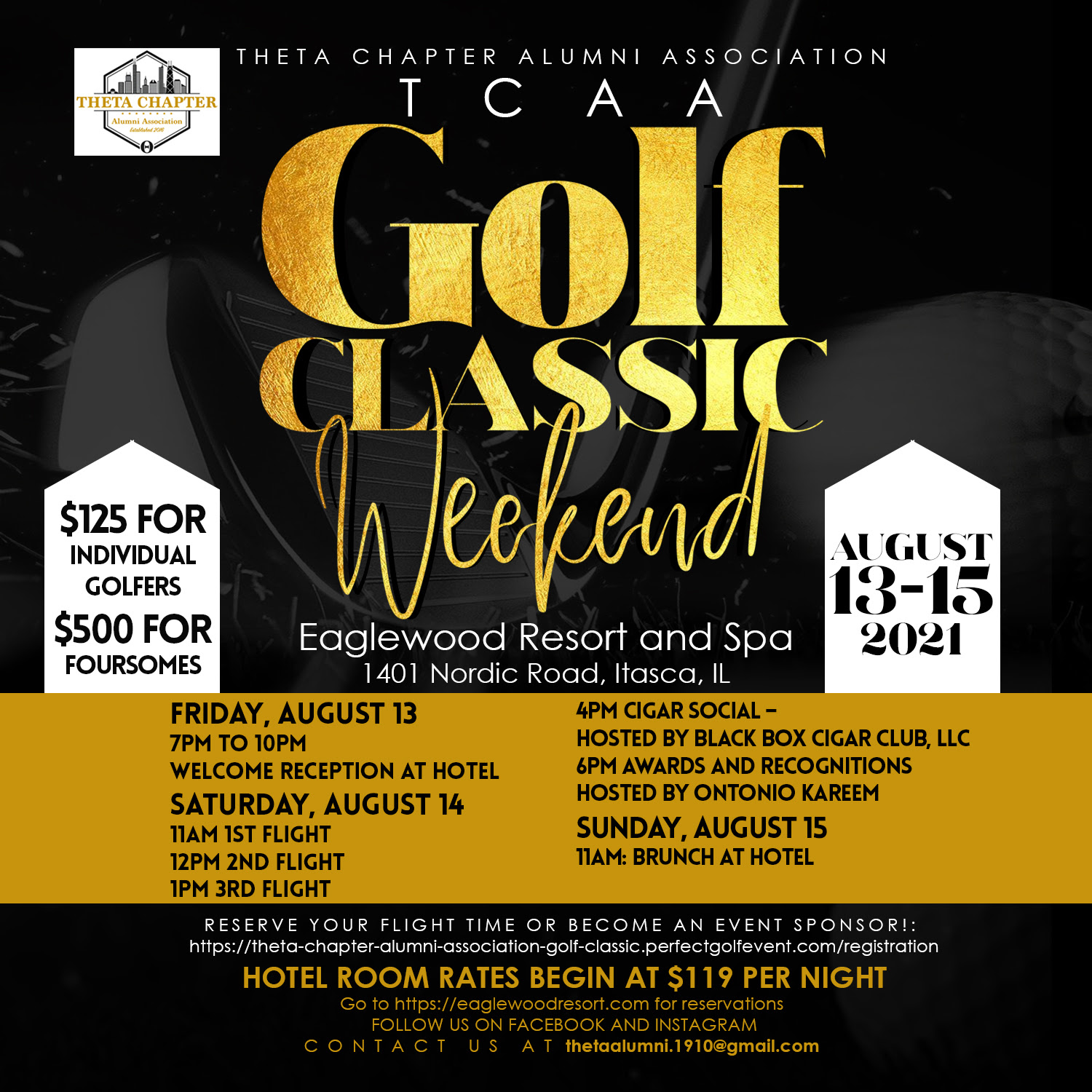 The year 2020 was a year we will never forget. If you supported our chapter as an active member last year, i have one of these mask for you.
 Bro. Sims
Chapter President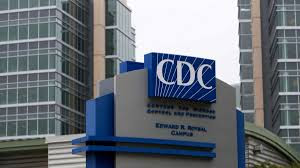 This Week in Black History: August 9- August 15
Lawyer and entrepreneur Reginald Lewis completes the largest business acquisition ever accomplished by an African American. August 9, 1987. Lewis' purchase of the foods division of Beatrice Cos catapulted him from a little-known Baltimore lawyer and aspiring venture capitalist to "the most influential Black businessman in America." The $1 billion leveraged buyout of Beatrice made his company, TLC Group, the largest company in the country run by a Black person at the time. Lewis amassed a net worth of $400 million and appeared on Forbes list of 400 richest Americans before succumbing to brain cancer in 1993. He often expressed his desire to help establish a museum of African American history, and in 2005, the Reginald F. Lewis Museum of Maryland African American History & Culture opened in Baltimore with the support of a $5 million grant from his foundation.

Angry mob and a team of oxen pull Black school into a swamp in Canaan, NH. August 10, 1835. Noyes Academy was an integrated school founded by abolitionists with 28 white and 14 Black students. Only the second integrated school in the country, Noyes was unpopular with local residents who opposed having Blacks in the town. In the early hours of the morning, nearly 500 men and 100 oxen commenced to pulling the schoolhouse off its foundation and dragged it to a swamp a mile away. It would take the angry mob two days to haul the school away. The mob also fired cannons at the homes where the African American students were boarding and told them they had one month to leave town. The students escaped and the founders rebuilt the school in Alton, IL. 
Mississippi Constitutional Convention begins; generally considered the beginning of the systemic exclusion of Black voters in the South. August 12, 1890. The convention's president made it known that the convention was called specifically to identify ways to disenfranchise the state's Black voters, declaring, "Let's tell the truth if it bursts the bottom of the Universe. We came here to exclude the Negro. Nothing short of this will answer." The delegates adopted a provision that a qualified voter "must read and write the English language" – well aware that most of the state's African Americans were former slaves who had been denied an education. The delegates also instituted a $2 poll tax that disproportionately eliminated Black voters, most of whom were very poor. Soon, most Southern states were adopting the "Mississippi Plan" in an effort to exclude Black voters in states with a Black majority.  
President Abraham Lincoln receives the first group of African Americans to confer with a U.S. president. August 14, 1862. Lincoln met with five Black freemen to discuss the future for freed slaves in the South. During the meeting, Lincoln suggested that freed African Americans, with the help of government funds, should emigrate to Africa or Central America. Many of his guests were angered by the notion, believing Blacks should have equality in the nation of their birth, to which Lincoln remarked, "Your race are suffering, in my judgment, the greatest wrong inflicted on any people. But even when you cease to be slaves, you are yet far removed from being placed on an equality with the white race. You are cut off from many of the advantages which the other race enjoys…on this broad continent, not a single man of your race is made the equal of a single man of ours. Go where you are treated the best…" He granted the delegation time to embrace and hopefully sell the emigration plan to other Blacks, but never formalized a policy. The following month, President Lincoln issues the Emancipation Proclamation.

 Freed American slaves establish the Colony of Liberia on the West African coast. August 15, 1824. The American Colonization Society (ACS), founded in 1816, was a movement initiated by a group of white abolitionists who believed it was very unlikely that freed Blacks would ever be fully integrated into American society, and that Black people could only reach their highest potential in Africa. In 1821, the ACS purchased land on the West African coast and began helping free-born or recently emancipated Blacks migrate from the United States to Africa. The new colonists adopted a plan for its government, and the colony of Liberia (meaning "land of the free") was officially established. They named its capital Monrovia, in honor of President James Monroe who was an ACS supporter. Liberia became Africa's first independent nation—the Republic of Liberia—after declaring its independence from America in 1847. 
Fun Fact:
Satchel Paige signed by the Atlanta Braves at the age of 62. August 12, 1968. Satchel Paige reached out to 20 Major League Baseball teams about the prospect of joining them in 1968. At 62-years-old, he needed only 158 days on an active roster to reach the five-year minimum required to receive his pension. Nineteen teams turned him down, but on Aug. 12, Atlanta Braves president William C. Bartholomay signed him as a part-time pitcher and an adviser. At a press conference announcing the signing, the 17-year Negro Leagues veteran and oldest rookie (42) to play in the MLB said, "I don't know what I can do now. I'll have to get out there and unfold first. If cold weather comes, I'm dead. My blood's not as thick as it used to be. If it's hot, I'll be alright. I'm glad to be here and I'll do my best whatever I'm in." Paige pitched a few exhibition games but never took the mound in an official game. After reaching his required 158 days, Paige left the Braves. Three years later, he began drawing his pension of $250 a month. In 1971, Paige became the first Negro League player inducted into the Baseball Hall of Fame.
Xi Lambda Initiation Dates*
8/22/1992


* Only includes those with members on current roster.